Amitabh Bachchan Birthday Special: Bollywood megastar Amitabh Bachchan has turned 80 today. Amitabh Bachchan has given more than one film in the Hindi film industry. Although he had to struggle a lot in the early stages of his career. There was a time when he had to stay at comedian Mehmood's house, but it is a matter of time, today this Amitabh is the Shahenshah of Bollywood and he has 7 bungalows in Mumbai itself. Amitabh Bachchan, the owner of crores of property, once said during an interview that he would divide the property equally among his daughter Shweta and son Abhishek. Let us know here how much is the net worth of Amitabh Bachchan.
Big B has property worth how many crores?
According to reports, Bollywood's Angryman Amitabh Bachchan has a property of about 3500 crores. His annual income is Rs 60 crore. Amitabh Bachchan earns from endorsements, advertisements, KBC. Along with this, he has given many of his houses on rent, even from this he earns a lot.
Big B has many bungalows worth crores of rupees
Amitabh Bachchan lives with his family at Jalsa Bungalow in Juhu, Mumbai. This house is very close to the heart of Bollywood's emperor Amitabh Bachchan, this house is made of two storeys in 10,125 square feet. Its cost is around Rs 100-120 crore. Apart from this, there are bungalows worth crores including Amitabh Bachchan's Pratiksha. Recently he bought a bungalow worth Rs 14.5 crore spread over 2 thousand square feet. He also has villas in Paris and Dubai.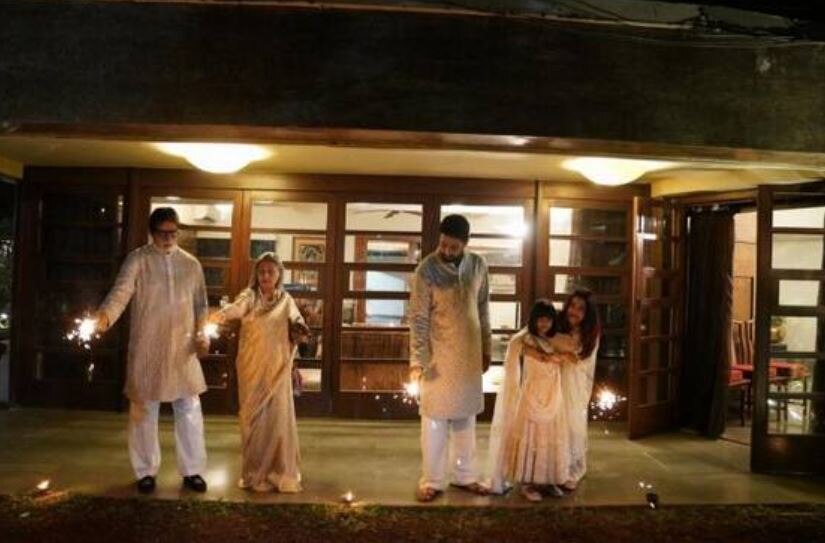 Amitabh Bachchan has a collection of expensive vehicles
Apart from this, Mahanayak also has a good collection of cars. He has 11 luxury vehicles. These include Mini Kapoor, Lexus, Rolls Royal Phantom, BMW, Mercedes Benz to Bentley Continental GT, Lex. The cost of their vehicles is around 12 to 14 crores. He also has a great collection of watches. The cost of one of his watches is said to be Rs 3.4 crore.
read this also
Bigg Boss 16: Shaleen Bhanot got this punishment for pushing Archana Gautam, Sajid Khan lost his cool
Husband Gurmeet Choudhary was seen romancing pregnant Debina Bonnerjee, completely immersed in each other's love