Dev Anand Facts: Today, there is talk of such an actress of the past who came in discussions not only because of her best films but also because of her personal life. We are talking about actress Suraiyya who is still remembered for her wonderful films like Mirza Ghalib, Phool, Anmol Ghadi and Beautiful. Today we will tell you about the tragic love story of this famous actress of our time. According to the news, Suraiya and Dev Anand loved each other very much but they could not get married and in this sorrow Suraiya did not get married throughout her life. So let's know about Suraiya's incomplete love story…
In fact, at one time, where girls used to die on Dev Anand, Dev Saheb's heart came on Suraiya. However, there was a screw in their love story. It is said that Suraiya also loved Dev Anand as much but the grandmother of the actress did not want her granddaughter to be married to Dev Anand. It is said that the love of Suraiya and Dev Anand, which started from the set of a film, never reached the end.
Whenever Dev Anand would call to talk to Suraiya, the actress' grandmother used to pick up the phone from there. In such a situation, Suraiya used to cry night and night in the memory of Dev Anand. According to media reports, Suraiya's mother was not against her daughter's relationship, but she did not go in front of the family. It is said that Suraiya was also told that if she married Dev Anand, there would be riots in the country.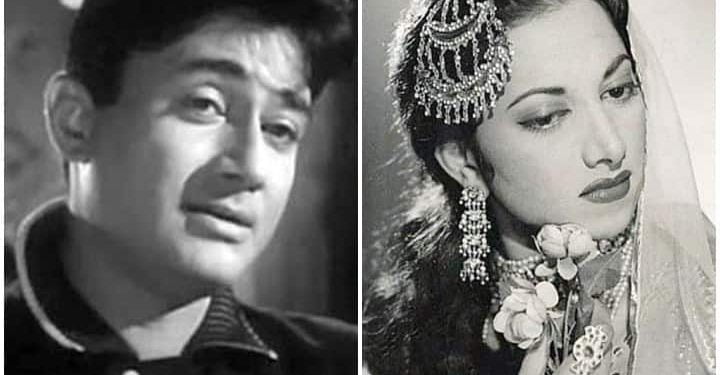 Actually both Suraiya and Dev Anand belonged to different religions and this was the reason why the family members were against their marriage. It is said that even the family members of Suraiya had even said that they would kill Dev Saheb. In such a situation, for the sake of Dev Anand, Suraiya had distanced himself from him but did not marry throughout his life. Let us tell that in the year 2004, Suraiya breathed his last.
In order to run the house, Om Puri used to wash false utensils in his childhood, because of this at the age of 6, he became homeless!