Kangana Ranaut Serves Himachali Food To CM Jai Ram Thakur: Bollywood actress Kangana Ranaut is very popular among people for her acting. Along with this, she is also often in the headlines for her outspoken statements. But this time the reason for her coming in the discussion is neither her films nor her statement, but her meeting with the Chief Minister of Himachal Pradesh, due to which political discussions have started among people on social media.
Actually, Kangana Ranaut has reached her home in Manali to spend moments of peace these days. He recently shared some pictures from his Instagram handle. These pictures are of his meeting with the Chief Minister of Himachal Pradesh, Jai Ram Thakur. Along with the Chief Minister, Education Minister Govind Thakur has also been seen in the pictures. Nothing has been revealed about what happened during this meeting, but how the actress has welcomed the Chief Minister to her home.. It can definitely be guessed from these pictures.
Chief Minister reached Kangana Ranaut's house for breakfast
Let us inform that Chief Minister Jai Ram Thakur met Bollywood actress Kangana Ranaut at her home in Simsa Manali. During this, he also had Himachali breakfast together. The breakfast included Himachal's famous Bhalle and Baburu, which Kangana says her mother had prepared with her own hands.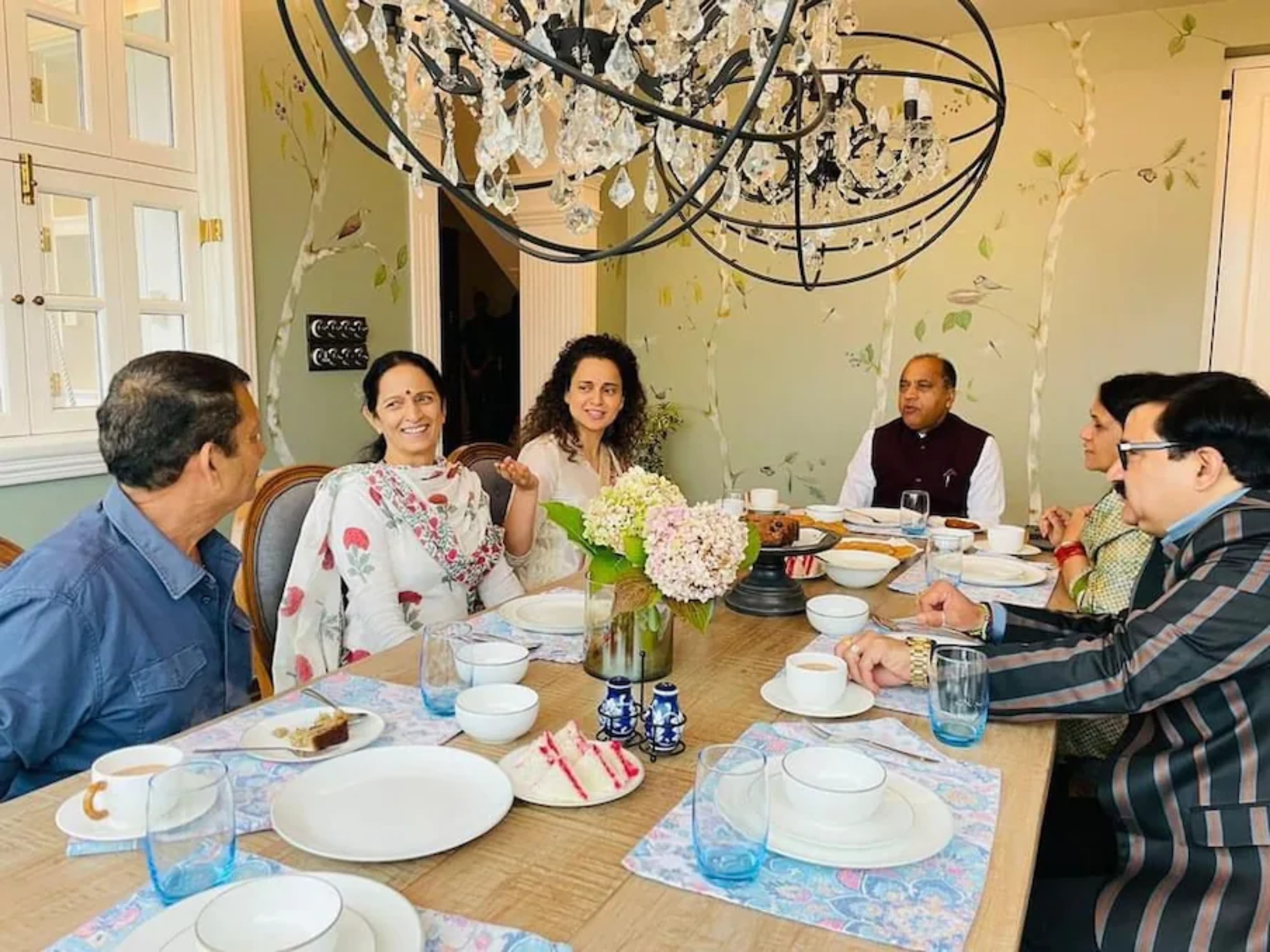 After sharing the pictures, Kangana wrote in the caption, 'Today has met Honorable Chief Minister Jairam ji at home. His simplicity and love for Himachal are both inspiring. Minister Gobind Singh ji is my neighbour, yet in all these years I had the privilege of meeting him today.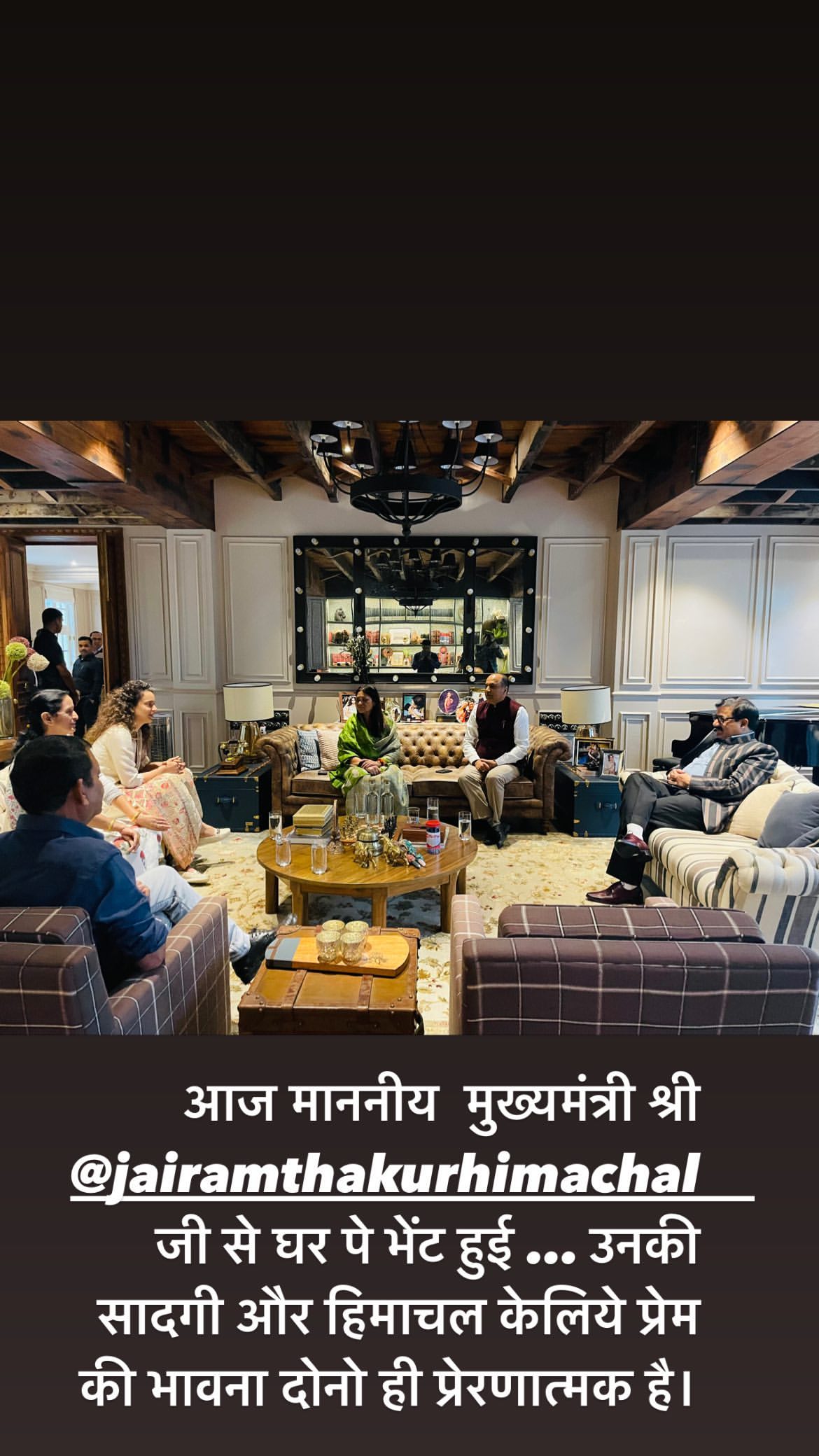 kangana movies
These days Kangana is busy shooting for her next directorial film 'Emergency'. In this film, she is going to be seen as Indira Gandhi, the former Prime Minister of India. The looks of many actors have been revealed from the film, in which they have already increased their eagerness. Apart from this, she will be seen in the film 'Tejas' in the role of a fighter pilot. This film can be released in the mid of 2023.
Also read- Virat Kohli's wife Anushka Sharma is a millionaire, will be stunned to know her net worth
KBC 14: Shashwat Goyal could not become second crorepati, lost Rs 7.5 crore by giving wrong answer to this question