Shah Rukh Khan Pathaan: Shahrukh Khan is making a comeback with the much awaited film 'Pathan'. The countdown for the release of the film has also started. Meanwhile, the actor's fan page has shared an edited teaser of 'Pathan'. In the edited teaser, the minions have replaced Shah Rukh Khan and other cast as per the audio of the actual film teaser. At the same time, the laughing of the fans is not stopping after seeing the funny edit version.
funny edit video
Minions have acted in the film Despicable Me and its sequels. The funny video begins with two minion cops talking about Pathan's whereabouts, followed by minion Stuart, who is seen chanting Shah Rukh's line "Zinda Hai (Alive)" while lifting weights in a prisoner's dress. Is. Scarlett is seen playing the role of Deepika Padukone in the Overkill video. In which Pathan is seen hitting the villain in the boxing ring.
Fans are making funny comments
Fans are making funny comments on this video. Commenting on the video, a fan wrote, "I think I've done my cardio while laughing!! Great! Can we have more!!!" Another wrote, "Oh my god!! It's going to be rolling.. Awesome." Another wrote in the comment, "Please wait. I can't (laughing emoji)." One wrote, "This is so cute, AbRam will love this." A person also asked, 'Who are Pathan Stuart, Kevin, Bob?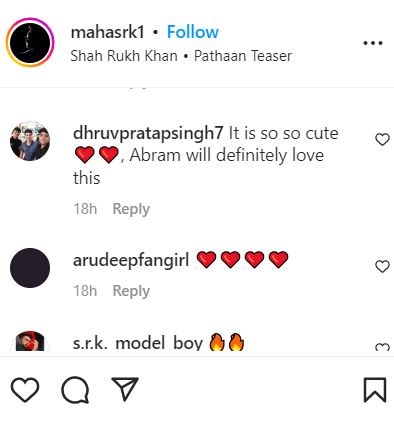 'Pathan' to release on January 25
Directed by 'War' fame Siddharth Anand, 'Pathan' is also a comeback to the hit pairing of Shah Rukh and Deepika. John Abraham has played the role of Villain in the film. The film is set to release in theaters on January 25. Pathan's teaser was released on November 2, on Shahrukh's 57th birthday.