Smita Patil Birth Anniversary: Smita Patil's name is one of the best actresses of her time. Today we are going to tell you a very interesting anecdote related to Smita's life, this anecdote is related to such a wish of the actress which was fulfilled only after her death. Actually Smita Patil was shooting for the film 'Galiyan Ka Badshah' with Legendary Actor Raj Kumar and this story is said to be related to this film. It is said that once Smita reaches Raj Kumar's make-up room to meet Raj Kumar, she sees that the actor is lying down and getting makeup done. It is told that after seeing this Smita returned but with a wish…
In fact, seeing Raj Kumar, Smita's wish also arose in her mind that she too would lie down and get her makeup done. There used to be a famous make-up artist of that time, whose name was Deepak Sawant, who was also handling the responsibility of Smita's makeup in this film. Just what was then, Smita demanded from Deepak that she too would get her makeup done lying down.
On hearing this, Deepak explained to him that he should not take any decision after seeing Raj Kumar because Raj Kumar is stubborn, he will do what he decides. Deepak also assured the actress that she should get makeup done by sitting because it would be good makeup. However, Smita had agreed to Deepak's repeated requests, but it should be noted that in the year 1986, Smita Patil passed away.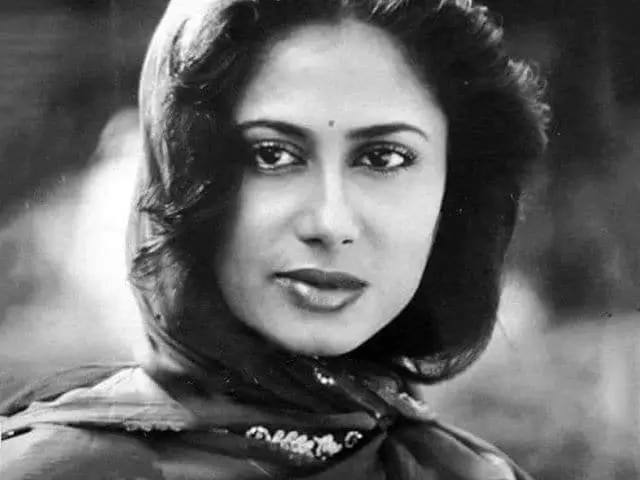 At the same time, the wish that Smita had expressed during the shooting of the film 'Galiyan Ka Badshah' was being fulfilled after her death. Yes, after the death of the actress, it was Deepak Sawant who did Smita Patil's makeup before the funeral and decorated her like a bride with trembling hands.
Shatrughan SInha and Reena Roy broke up because of this, the actress had asked for an answer in eight days!